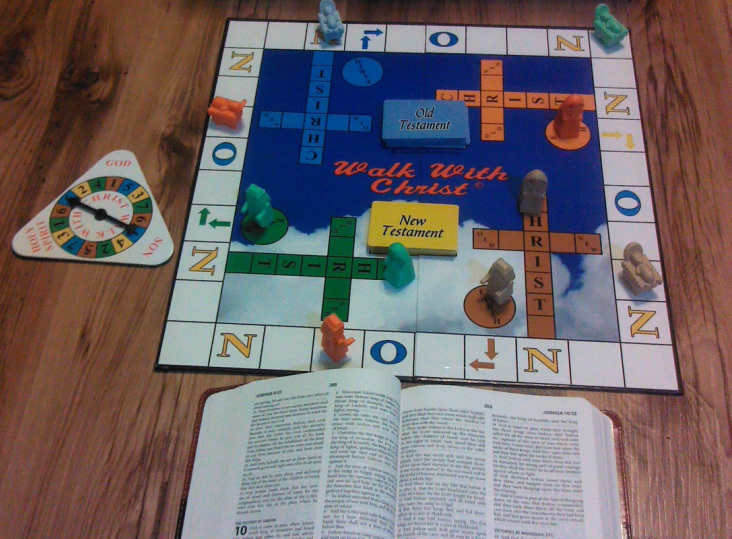 AT LAST!!!! There is a "Wonderful" new Bible learning board game for the whole family, It is a game that truly helps our children and us as adults to learn Gods word in a way that is fun, Challenging and Educational .
This game is the first of its kind World Wide. It is a game that can be used as a family Bible study tool, a scripture learning tool or even a tool to help bring families back together as a family. The name of this new Bible learning board game is "Walk With Christ".

Everyone that plays this game will either learn more of the word of God or will be refreshed in their own knowledge.

This game provides competition, with our desire to win it will reinforce our desire to learn.

This game teaches our children as well as ourselves more of the Bible and how to cope with and to handle the problems that we face every day of our lives.


This game was intended to be used as a Bible study tool combined within a fun, exciting and competitive game for ages 6 and up.

The game comes with a stack of questions from the Book of Genesis of the Old Testament and a stack of questions from the Book of Matthew of the New Testament. This way you can have fun studying a particular Book of the Bible while having fun with your children.

The wonderful thing about the question cards is that they have the question on them but not the answer, but it does however have the reference to where to find the answer in the Bible, this way you have to get into the Bible to play.